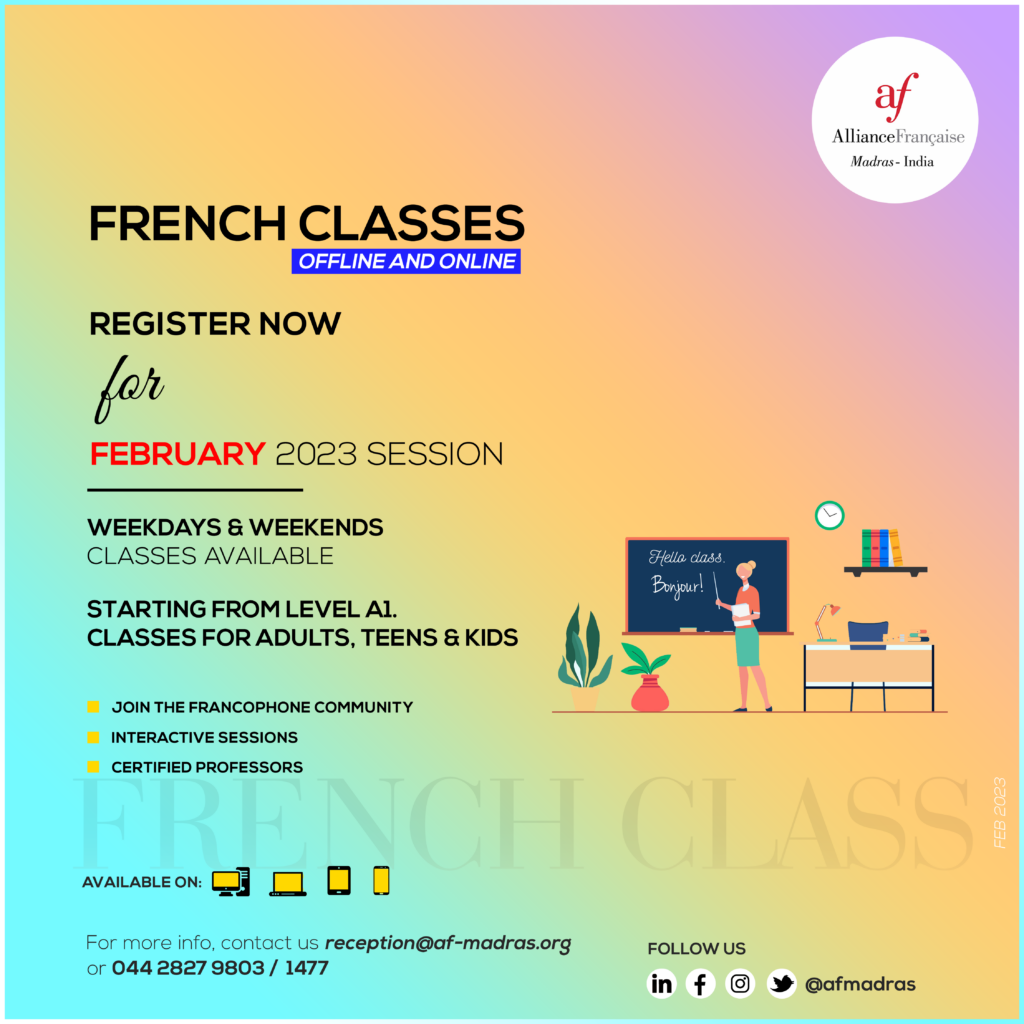 Click here: Monthly course details
FRENCH CLASSES, HURRY UP & REGISTER!
Highly Professional Teachers – Mix of activities, online and offline – support of the "Mon Alliance – Apolearn" platform – Group class with peers on video – Continuous evaluation of progress – Cultural activities and online Library.
For details, contact us at 044 2827 9803 / 1477 or write to us at [email protected]
You are welcome to our Reception for inquiries !
Our working hours – 9 am to 6 pm | Monday to Saturday
Hurry up & register!