Cine club of the month

Free entry!

Venue: Alliance Française of Madras auditorium
Every month, Alliance Française of Madras screens movies, in French, with English subtitles.
In case you miss the screening on the weekdays you can catch the 2 movies on the same day on the weekend.
It's FREE and open to ALL !!!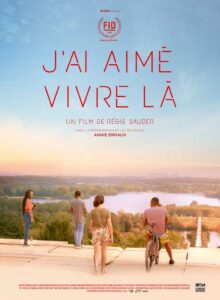 20th Nov. 2022 | 4 pm
Director: Régis Sauder
Duration: 1hr 30 mins
Synopsis: In a new town, somewhere in the suburbs of Paris, intimate stories meet the writings of the famous writer Annie Ernaux : is living in harmony a utopia, or could it be actual and overcome the paradoxes of society to welcome foreigners.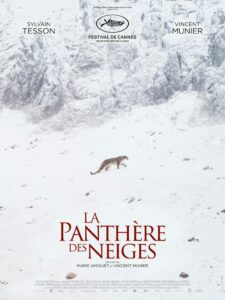 20th Nov. 2022 | 6 pm
24th Nov. 2022 | 6 pm
Director: Marie Amiguet and Vincent Munier with Sylvain Tesson
Duration: 1hr 32 mins
Synopsis: High up on the Tibetan plateau. Amongst unexplored and inaccessible valleys lies one of the last sanctuaries of the wild world, where rare and undiscovered fauna lives. Vincent Munier, one of the world's most renowned wildlife photographers takes the adventurer and novelist Sylvain Tesson (In the Forest of Siberia) with him on his latest mission. For several weeks, they'll explore these valleys searching for unique animals and try to spot the snow leopard, one of the rarest and most difficult big cats to approach.
All are welcome! No reservations required.
Covid-19 safety protocols will be strictly followed. First come first serve basis.
Kindly note: Films are subject to change without prior notice, if there are any technical issues