Cine club of the month

Free entry!

Venue: Alliance Française of Madras auditorium
Every month, Alliance Française of Madras screens movies, in French, with English subtitles.
It's FREE and open to ALL !!!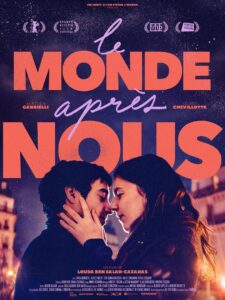 Le Monde après nous
Director: Louda Ben Salah-Cazanas
Duration: 1hr 25 mins
Synopsis: Labidi is a struggling young writer who, after a small hit with a short story, is trying to publish his first novel. While he lives in a small room with his roommate and best friend Aleksei, delivering food on his bike to survive, he meets Elisa, a student. Caught up in a whirlwind romance, he doesn't always make the right choices. Labidi will soon be confronted to the realities of everyday life, at the expense of his writing.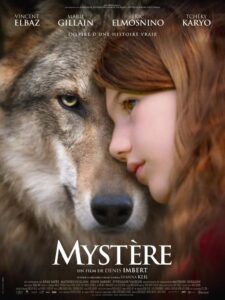 Mystère
Director: Denis Imbert
Duration: 1hr 23 mins
Synopsis: Stéphane decides to move to the beautiful Cantal mountains to reconnect with his eight-year-old daughter Victoria, who has been mute since her mother's death. During a walk in the forest, a shepherd gives Victoria a puppy named Mystery who will gradually give her a taste for life again. But very quickly, Stéphane discovers that the animal is in fact a wolf… Despite warnings and the danger of the situation, he cannot bring himself to separate his daughter from this seemingly harmless ball of fur.
All are welcome! No reservations required.
Covid-19 safety protocols will be strictly followed. First come first serve basis.
Kindly note: Films are subject to change without prior notice, if there are any technical issues