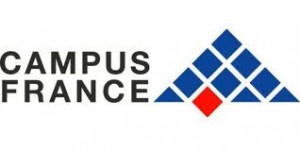 Around 2,600 Indian students are currently pursuing their academic projects in France, making it an increasingly popular destination for higher studies. There are approximately 250 active exchange programmes, across disciplines, between reputed institutions in both countries bearing testimony to this fact.
CampusFrance, an agency that operates under the aegis of the French ministries of Foreign Affairs, National Education, and Higher Education and Research, promotes higher education in France. In India, CampusFrance works under the guidance of the University Cooperation Section of the Embassy of France and in close cooperation with the network of the Alliance Française. CampusFrance offices in India are situated in 9 cities: Ahmedabad, Bengaluru, Chandigarh, Chennai, New Delhi, Hyderabad, Kolkata, Mumbai and Pune, all of which are located in the respective Alliance Française premises.
Higher education being a priority sector of the Embassy of France in India, scholarships are awarded to meritorious Indian students to pursue their higher education in France. French companies also do come forward with substantial funding opportunities.
A powerful search engine managed by Campus France provides information on more than 30,000 higher education courses. This user-friendly online catalog is continually updated and is available in English. For more information, please visit www.inde.campusfrance.org  and click on « Find your program ».
Candidates residing in Tamil Nadu, Puducherry or Kerala can benefit from the services of the CampusFrance office in Chennai, which includes counselling on course options and choice of institution, guidance on admission procedures, follow-up, assistance with scholarship applications, housing, visa procedures, annual pre-departure orientations, admission tours etc.
Close to 400 students have been choosing France as a study destination each year from the above mentioned regions and have benefited from the services of the CampusFrance office in Chennai.
Kindly note that the CAMPUS FRANCE office have shifted to the new annexe of the Pondicherry Consulate in Chennai.
Ms. Rhea Cheryl SHIVAN
Manager – Campus France, Chennai
BUREAU DE FRANCE, 6th floor, Bannari Amman Towers, Dr. Radha Krishnan Salai, Mylapore, Chennai 600 004
Tel: +91 (044) 420 287 73 / +91 98214 93975