OPAC (Online Public Access Catalogue)
AFM Members and AFM students can view online resources available in our library using OPAC at  mediatheques-afinde.org
There is nothing better than curling up with a good book and being transported into another world. Especially for those who want to avoid the autumn season and while a novel is a welcome gift for any book lover. There are also plenty of other delightful, reading-related products out there.
Are you missing Alliance Française of Madras library and its books…?
Here you have a wonderful opportunity to use this lock down period effectively by reading our original books and magazines from our library.
Now you can lend a book from our library with a few procedures…
OPAC – An online public access catalog
Access our catalogue online and book your document by email. :
Go to https://mediatheques-afinde.org/
Step 1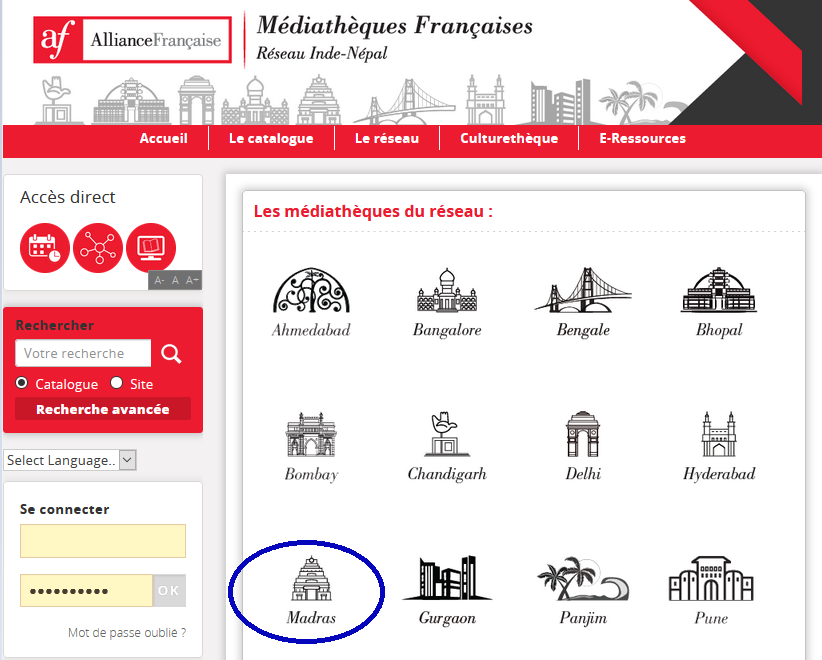 Step 2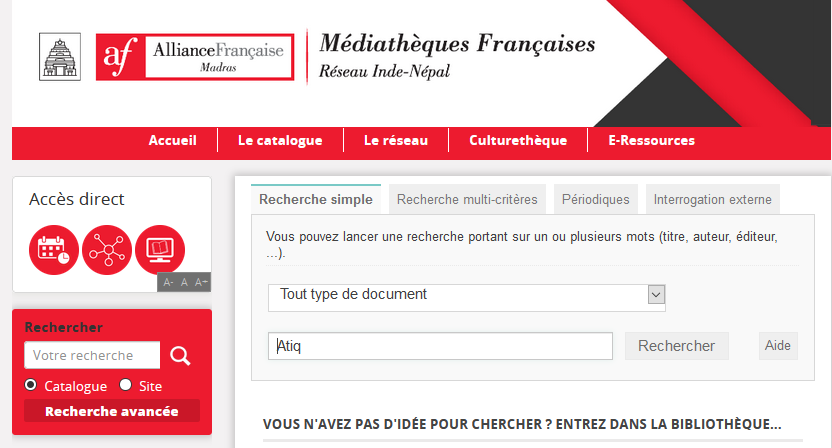 Example for Atiq Rahimi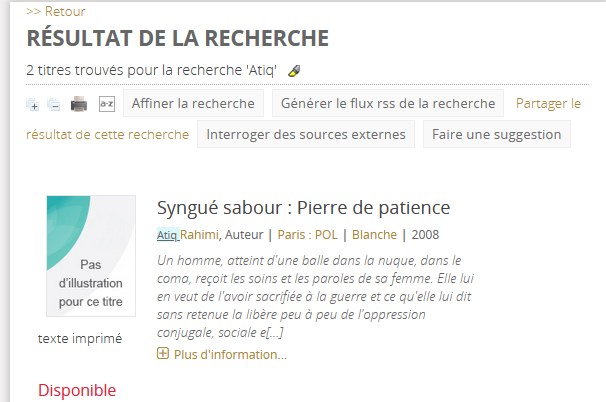 Click on the book you are interested in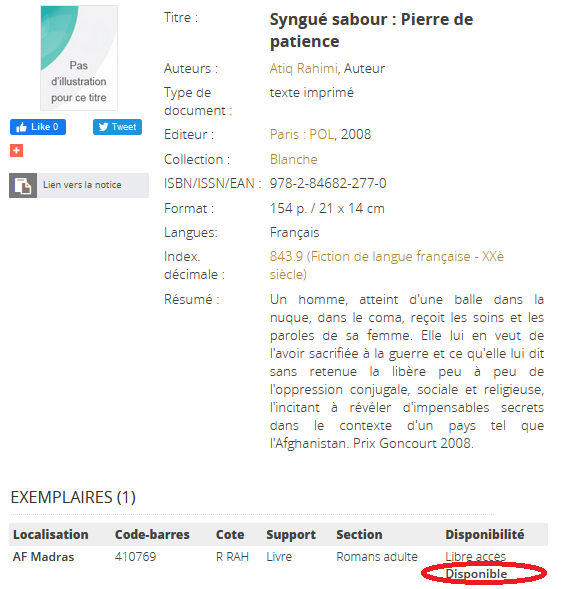 The document, is available (disponible)
Step 3
Send an email to [email protected]
The title and code-barres, for this example Syngué-Sabour, Pierre de patience 410769(code-barres)
You are as well as welcome to send the title / author to us and we will be happy to do the search for you.
After receiving the confirmation mail from our AFM Librarian, visit our library on the mentioned date(confirmed in mail) and collect .
Library timings – 10h à 14h (Tous les mercredis et vendredis)
Apart from our physical documents you can also read/access online documents at www.culturetheque.com