Date/Time
Date(s) - 25/02/2018
4:00 pm
Location
Phoenix Market City
Categories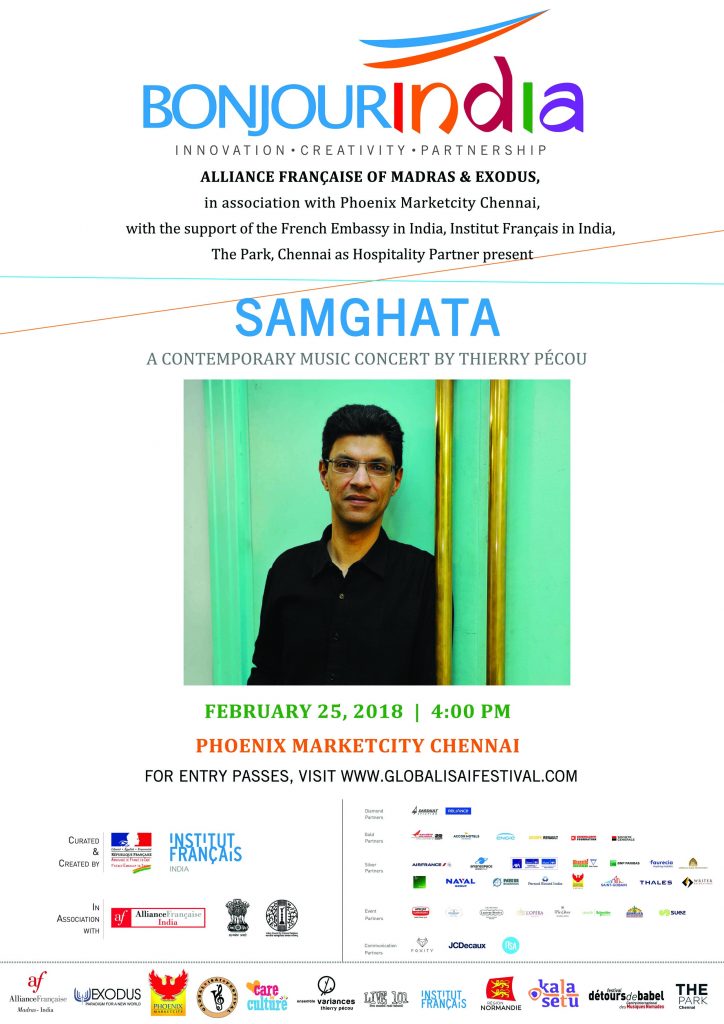 A first immersion in India in January 2017 gave French composer Thierry Pécou and his Ensemble Variances a taste for the country. This time, he returns to India with a new composition that brings Indian and Western musicians together.
Two traditions, the oral and the written, come face-to-face, as do two ways of approaching sound, rhythm, forms
The structure of the programme is set up like a roadmap, with Thierry guiding the musicians from behind the piano. Together they find a route during working sessions preceding the performances. Sometimes Western instruments will take the lead, at others Hindustani elements will take over. And from time to time, they all end up on a crossroads or a roundabout, where both meet, collide and cross-link each other.