Date/Time
Date(s) - 27/11/2015
7:00 pm
Location
Alliance Francaise of Madras
Categories
Marko 93, French graffiti artist and light painter will be touring India throughout the month of November. During the week of 25-27 November, Marko 93 will create unique works of art. He will be creating light painting videos and photos during this period, along with works of graffiti.
Join us for the monulight
Date : Nov 27th, 2015
Venue : Atrium of Alliance Française of Madras
Time : 7:00 PM onwards
Come in dark clothes with a torch, fully charged batteries and enjoy the experience !!
Entry free !!!!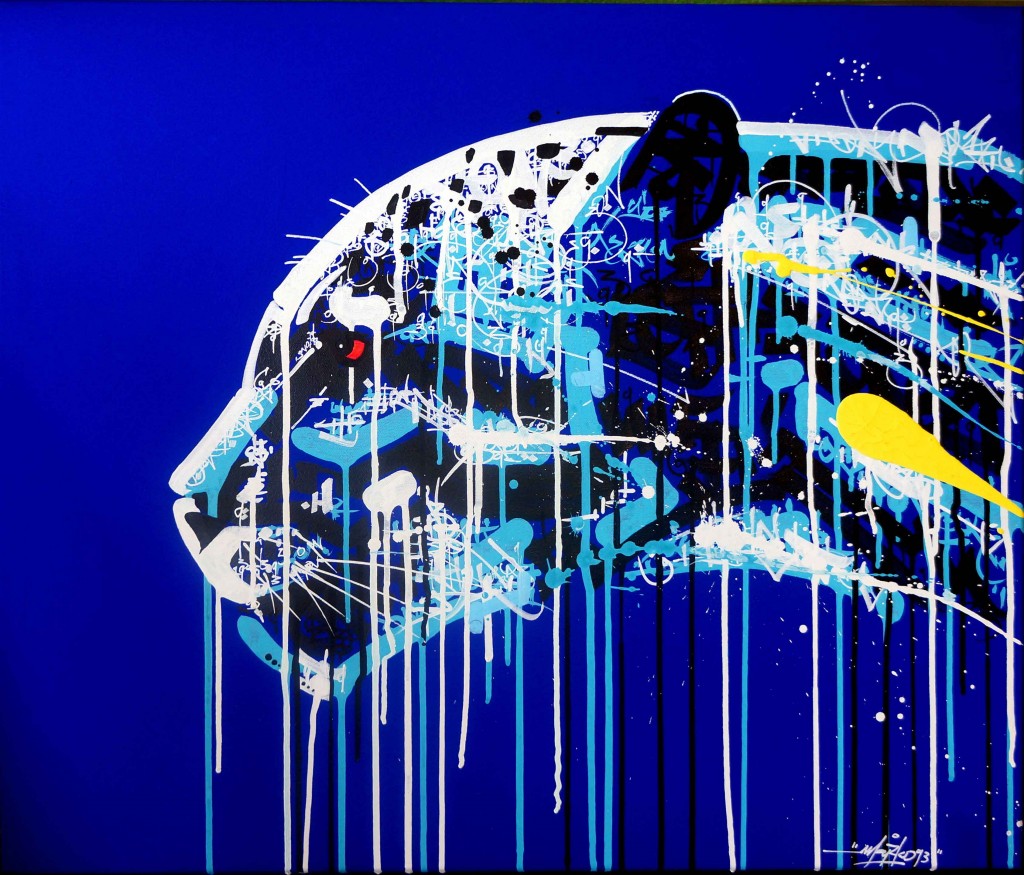 About : Marko 93 grew up in Saint-Denis, a historical, strongly working class suburb North of Paris. It was here where he laid down his first strokes. In the late 1980s, the Hip Hop movement emerged onto the scene and rapidly laid roots in big cities and suburbs. Marko embraced graffiti as his means of expression. It was the time of city walls, wastelands and railways tracks. Marko 93 painted and bombed there, revealing slices of the suburban life where he lived. Big letters entangled, realistic scenes, caricatures or free-style pieces, he was learning to master all the techniques of the urban art form.
Originally influenced by the American styles, he soon formed his own identity with the discovery of Arabic calligraphy which he took over and reinvented in the early 1990s. With "calligraphism", the "calame" (an Arabic word referring to the reed cut out to write) became the signature bomb which Marko 93 adapted. His gesture, always large and accurate became more vigorous. This abstract style blending calligraphy and an urbanesque flavor with his spontaneity elevated him as a key player on the graffiti scene.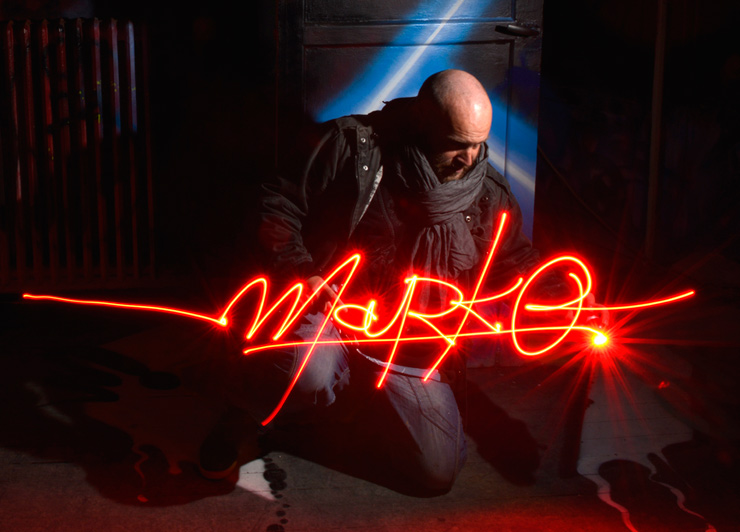 As street art entered into art galleries in the late 1990s, Marko was travelling the world. He was discovering new pictorial and human horizons. He began to paint human bodies. His complex and ethereal calligraphies covered the dancers' bodies in night-clubs from Rio to Hong-Kong.
In 2011, he created a group performance: the "Monulight", a monumental light-painting. He performed on the forecourt of the Saint-Denis basilica. About 150 people holding lamps made up a 450-square -meter crown on the ground : all the kings of France are buried there – but on that day the kings were on the streets!
WE were and still are on the streets!