Date/Time
Date(s) - 04/12/2015 - 05/12/2015
7:00 pm
Location
Edouard Michelin Auditorium - Alliance Francaise of Madras
Categories
The India Foundation for the Arts and the Alliance Française of Madras
present
Conditions of Carriage
by Preethi Athreya
with
Aditi Bheda, Chandiran.R, Dipna Daryanani, Jackson Benedict, Madhusree Basu, Prabu Mani, Pravin Kannanur, Ramya Shanmugam and Sekher Narayanan
Entry free !! All are welcome
Free passes on eventjini.com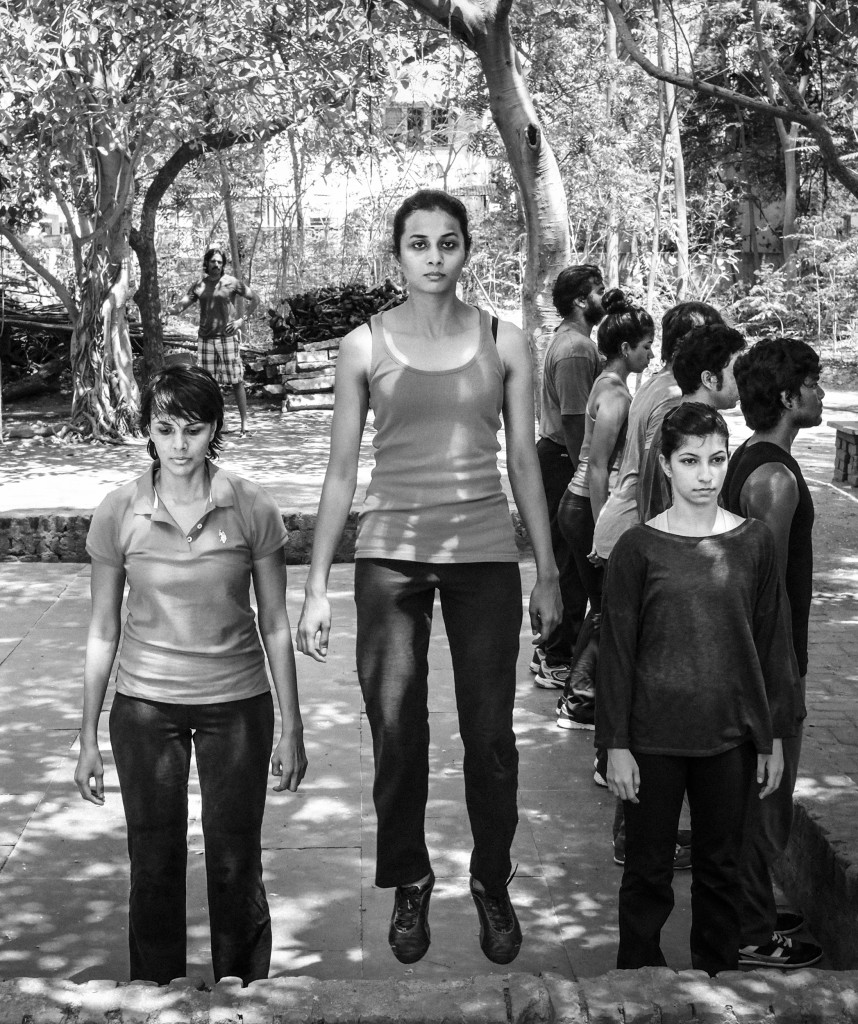 Synopsis : In the space of a square pit, a group of people negotiate the force of gravity within their bodies. They stand side-by-side, pushing away from the ground, reaching for a space and time that is suspended.
The cavity of the pit resonates with the impact of bodies hurtling in and springing out.
Connected to each other by time, they run in spirals, becoming orbits of themselves and each other.
Within the confines of the pit, energy accelerates and individualities surface, pitting one against the other. Moving, dodging, standing, breathing, counting, they are drawn together once again, in a collective spiral.
Time becomes a marker, gradually dissolving the vertical axis as bodies give in to the pull of the earth.
CREDITS
Concept / Choreography : Preethi Athreya
Training Assistance : Prabhakaran (Chennai Boxing Federation),
Prabu Mani (Chennai Parkour Association)
Scenography : Hans Kaushik
Lighting : Pravin Kannnanur, Bhaskar
Music : Paul Jacob
Videography : Vijay Boothalingam
Co-Production :  India Foundation for the Arts, Alliance Française of Madras & SPACES.