Date/Time
Date(s) - 21/01/2018
7:30 pm
Location
Sir Mutha Venkatasubba Rao Concert Hall, Lady Andal School
Categories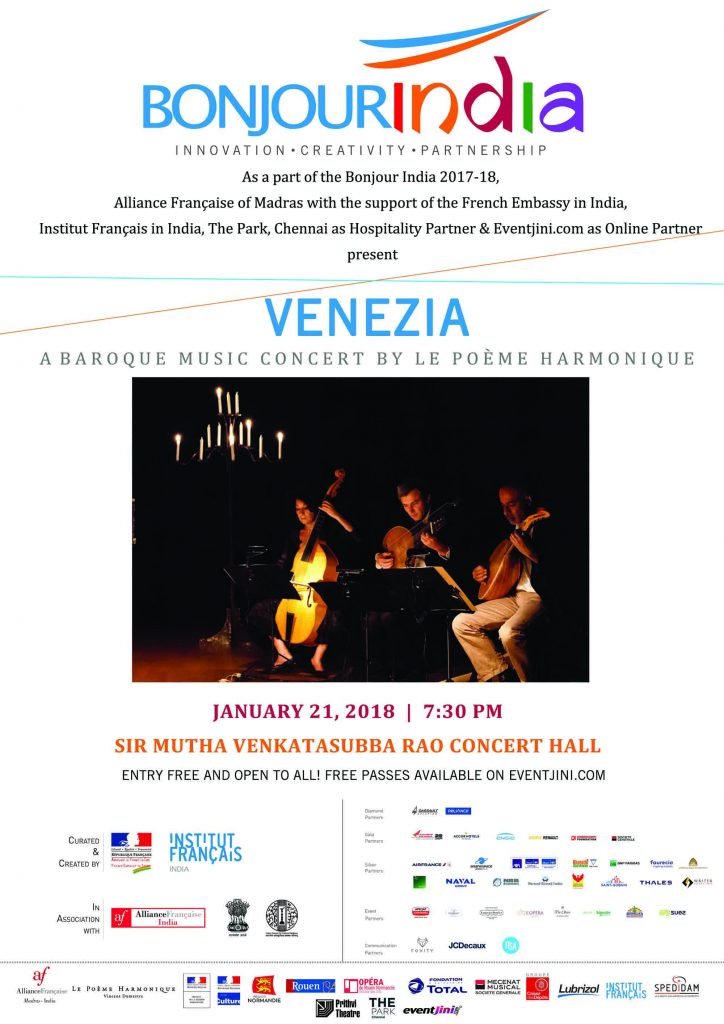 Le Poème Harmonique, a leading French baroque ensemble, will come on stage to celebrate the golden age of Baroque, an era when music dissolved borders across Europe.
Under artistic director Vincent Dumestre, Venezia recreates the highly entertaining performances of the 17th- and 18th centuries, when art music and popular forms mingled, and feelings and freedom of language had not yet been held in check by rules and codes.
Venezia begins with Monteverdi's madrigals, as the famous Lamento della Ninfa. It goes on to typical light and funny pieces written by Francesco Manelli, one of the most brilliant composers of the Venetian Baroque. Through this programme, Bonjour India launches collaborations in baroque and opera music between India and France, while
encouraging professional training in the classical music forms.