Date/Time
Date(s) - 20/01/2018 - 28/01/2018
11:00 am - 7:00 pm
Location
Lalit Kala Akademi
Categories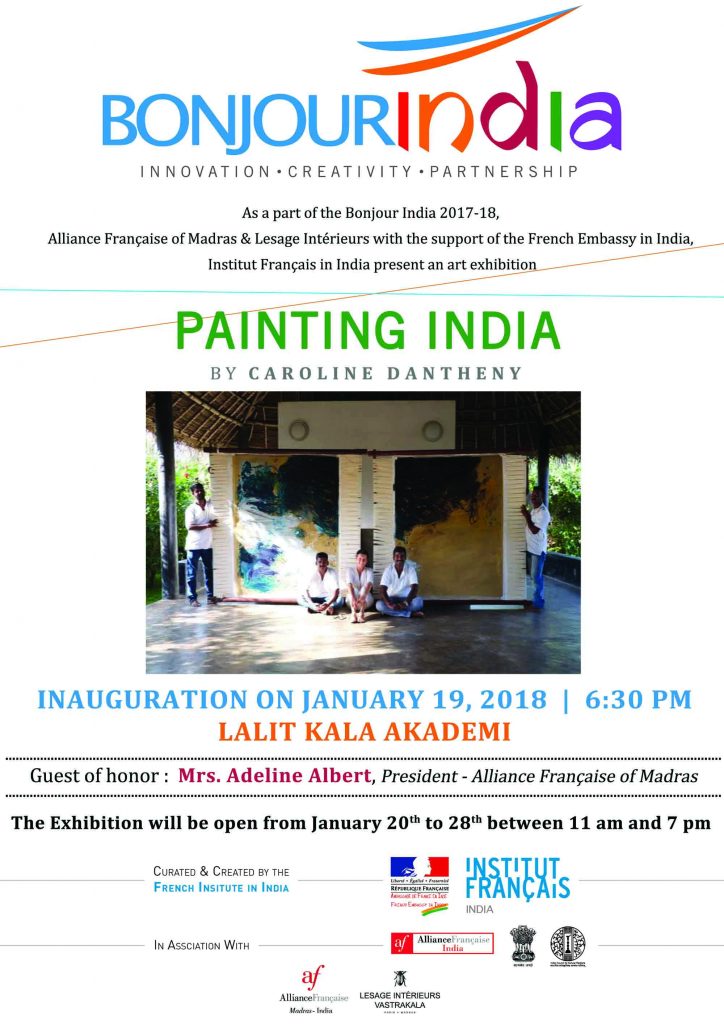 Caroline Dantheny studied art and fashion, launching women's fashion collections under her own name, then creating costumes and unique pieces before devoting herself to painting. Jean-François Lesage grew up among the gold threads and glass beads of France's most revered embroidery workshop.
Built by his father François Lesage, the House of Lesage symbolised the highest craftsmanship in fashion, providing embroideries to haute-couture labels like Chanel, Lanvin, Balmain, Givenchy and Christian Lacroix.
In 2011, the painter Caroline Dantheny meets Jean-François Lesage. A sincere friendship and a work of art, interweaving the liveliness of abstract painting to the subtlety of embroidery, are born out of this unexpected collaboration.
The embroidered linens, exhibited at 'Painting India' in Chennai at the Lalit Kala Academy, promise to take us around the world and keep the artistic flame burning bright.