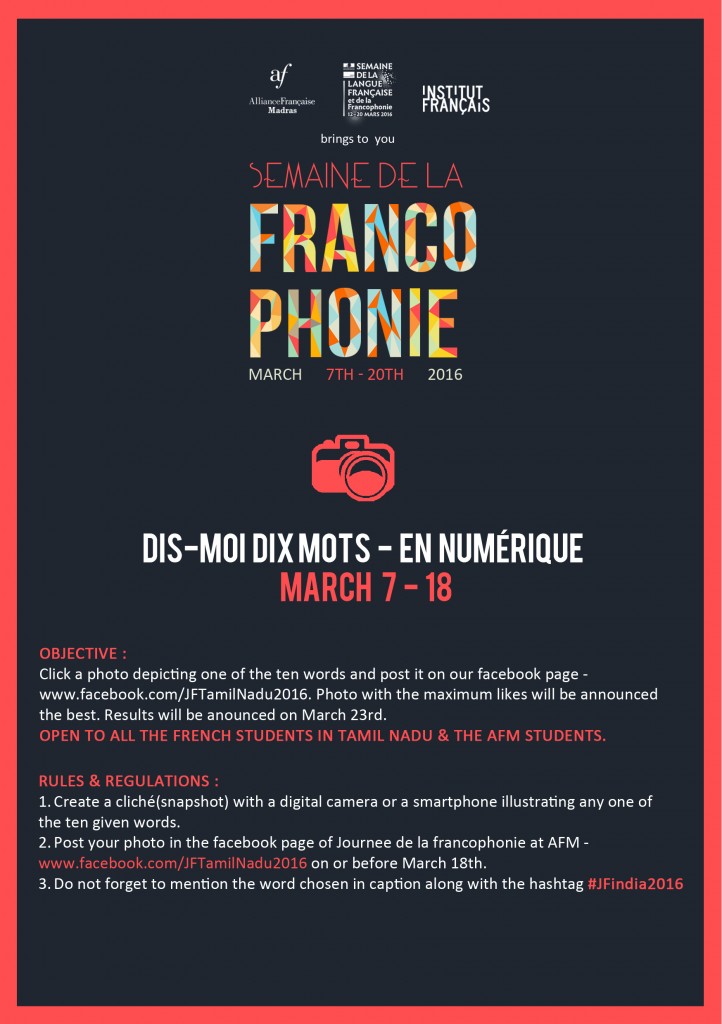 About the event :
Open to all students studying French in Tamil Nadu and AFM students
Few steps to understand the contest:
Create a cliché(snapshot) with a digital camera or a smartphone illustrating any one of the ten given words.
Post your photo in the facebook.com/JFTamilNadu2016 Facebook page on or before March 18th.
Do not forget to mention the word chosen in caption along with the hashtag #JFindia2016
The pictures with the maximum number of likes will be awarded.
Example: