Date/Time
Date(s) - 16/09/2015
7:00 pm
Location
Edouard Michelin Auditorium - Alliance Francaise of Madras
Categories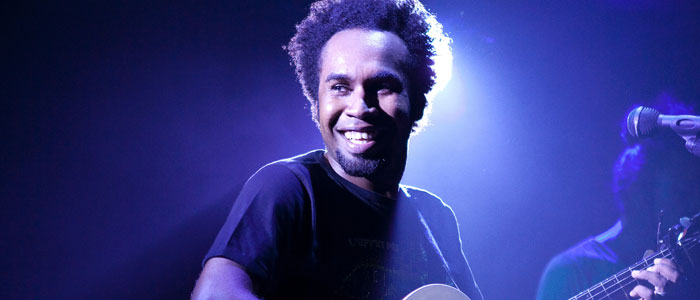 Curious by nature, Mounawar has no barriers to music and is open to all forms of music from around the world. Raised on traditional forms such as Twarab and the M'godro, which gives him his unique sense of improvisation, he lets himself get carried away by the sounds of the great artists who reach Comores over [radio]waves.
As a young adult, determined to make music his profession, he decides to leave for the neighbouring island of La Réunion.
He tirelessly pursues every path he finds, combining the singular power and range of his voice with his poetic words or engaging in a music that weaves together ternary and binary rhythms whose meanderings carry the listener to the other end of the planet, stunned with the paradoxical mixture of power and tenderness.
Passes available on eventjini.com