Date/Time
Date(s) - 14/11/2015
7:00 pm
Location
Sir Mutha Venkatasubba Rao Concert Hall, Lady Andal School
Categories
­­­Alliance Française of Madras with the support of Saint Gobain presents
BUDDHA: THE 'WHY' WITHIN
Free passes available at reception of Alliance Française of Madras & on eventjini.com
The Rhythmosaic team – led by Ronnie Shambik Ghosh and Dr Mitul Sengupta, along with two leading dancers from Off Jazz and France present Buddha: The 'Why' Within. This presentation reflects on the powerful impact of Buddha's philosophy of harmony in these troubled times, through some of the most pragmatic yet unsung characters from the Mahabharata – Ulupi, Barbareek and Aravan – who dwell on love, sacrifice, betrayal, as they constantly search for the eternal truth as embodied by Buddha. The production combines contemporary dance with elements of kathak. A combination of Western classical music, Buddhist chants and Indian classical music reflect a sense of deep turbulence as also a reflective peace.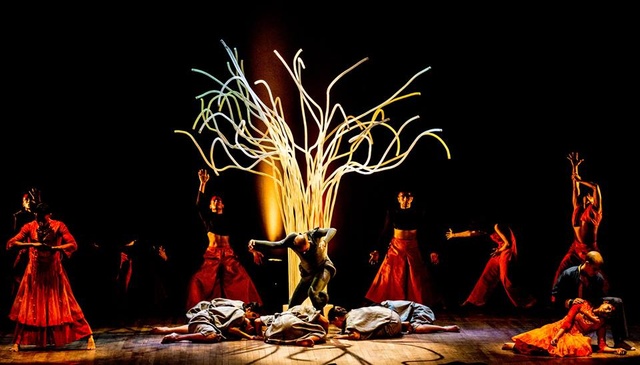 EXCERPTS from SWAN LAKE REVISITED
Rhythmosaic's pathbreaking presentation, Swan Lake Revisited, choreographed by legendary French Choreographer Gianin Loringett, Dr. Mitul Sengupta and Ronnie ShambikGhose, has played to standing ovations at leading international cultural venues such as the Royal Danish Theatre. The interaction of Mituls' electrifying kathak with Yorma Loringett's exhilarating tap, a combination of Classical Ballet, Kathak, Tap, Classical Jazz dance and Western Contemporary dance and Tchaikovsky's glorious score along with some powerful fusion compositions make this new age presentation of 'Swan Lake' unforgettable. The classic story is given a more contemporary feel and we see that the varied hues of life, love, passion, virtue and vices remain an ever constant part of our world.