Date/Time
Date(s) - 07/05/2016
7:00 pm
Location
Edouard Michelin Auditorium - Alliance Francaise of Madras
Categories
Alliance Française of Madras with the support of Saint-Gobain as AFM Gold Sponsor
& The Park, Chennai as Hospitality Partner
present
PILOOT & MANDOLIN SISTERS
(an Indo French fusion concert)
Entry free and open to all. Free passes available at the reception of AFM & on eventjini.com
P I L O O T is a trio of «Trans-Improvised» which is composed of the flautist Florian Guibert, the double bassist Cyrille de Haes and the drummer Jean-Philippe De Gheest Influenced by complementary musical influences (jazz,rock,world and electronic music) the 3 accomplished musicians let go of all musical apprehensions while playing and surrender to the joys of spontaneous composition.
In search of new sensations, this powerful trio seeks the imaginary and exchange. P I L O O T takes from how fine arts work matter and sculpt the sound. The three musicians, happily interchange their roles : unexpectedly the flute decomes percussive, the double bass harmonious and the drums melodious. A captivating music emerges, propelling the listener and the musicians to new auditory landscapes.
To insure a result of quality, time to create/practice with the local artist is imperative. These work sessions would allow the artists and the musicians to together develop a system of interaction andexchange. In order to facilitate the work on ground, the local artists would have to be contactedbeforehand to elaborate on the preliminary ideas.
In this dynamics of exchange, the objective is to highlight the meeting of the two cultures.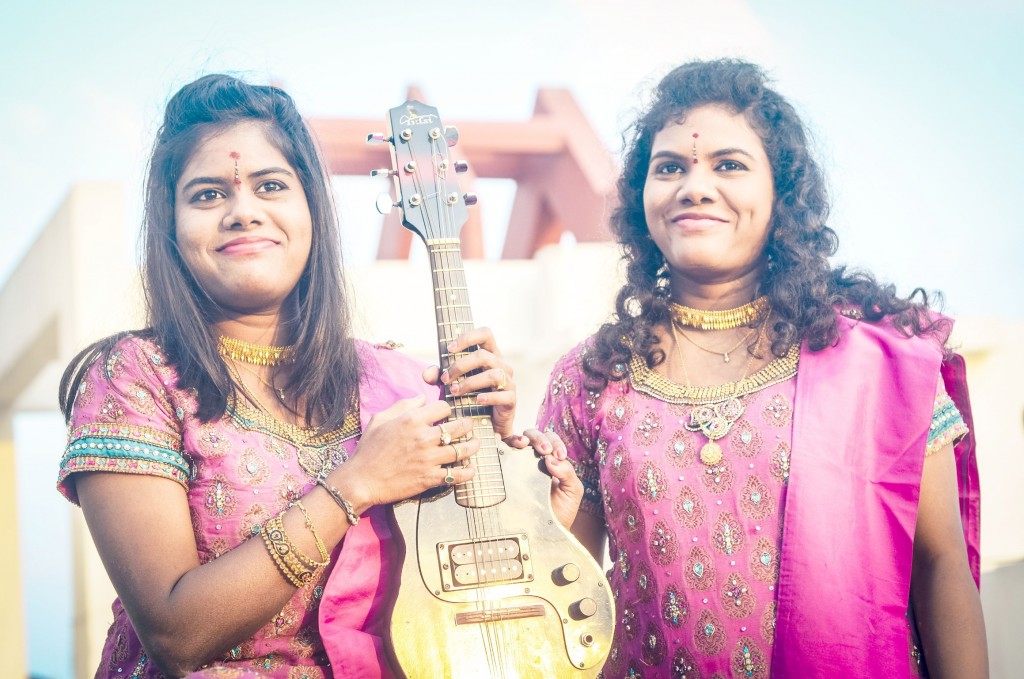 About Mandolin Sisters :
Sreeusha and Sireesha are young Carnatic mandolin players popularly known as Mandolinsisters. Thanks to their foresighted parents, these two sisters were encouraged and honed their talents on the mandolin and they are the only sisters in India to play the mandolin in carnatic music. What is the extraordinary is the sisters are largely self taught to play the mandolin themselves and harmonizing it to carnatic music with the help of their father and teachers.