Date/Time
Date(s) - 21/02/2014
7:30 pm
Location
THE Park,
Categories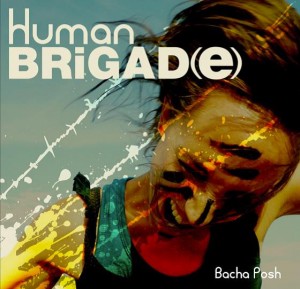 OPEN TO ALL
Human BRiGADE, a Swedish-Franco-American musician based in Paris, chose to create and produce the album, Bacha Posh entirely on her own. She started at the time of the Arab Spring in 2011  and finished at the end of 2012. The album's fifteen songs are feminist in feel but born of a feminism that dreams of reconciliation of the sexes. It's a Pop-electro album with a Trip Hop feel.
Early fans have made comparisons with Björk and Madonna and the artiste isn't complaining, of course…
Human BRiGADE performs solo, with nothing but her sound tracks, convinced that "standing in front of a guy who's only there to turn the buttons and do the 'live electro thing' would be silly".
Human BRiGADE – '2011' :