Date/Time
Date(s) - 03/09/2015
7:00 pm
Location
Edouard Michelin Auditorium - Alliance Francaise of Madras
Categories
The Cinema Club of AFM screens 2 movies a month. Entry Free for all at the Edouard Michelin Auditorium
Name of the movie : Les Garçons et Guillaume, à Table!
2013 | 1h25min | Comdey
Director : Guillaume Gallienne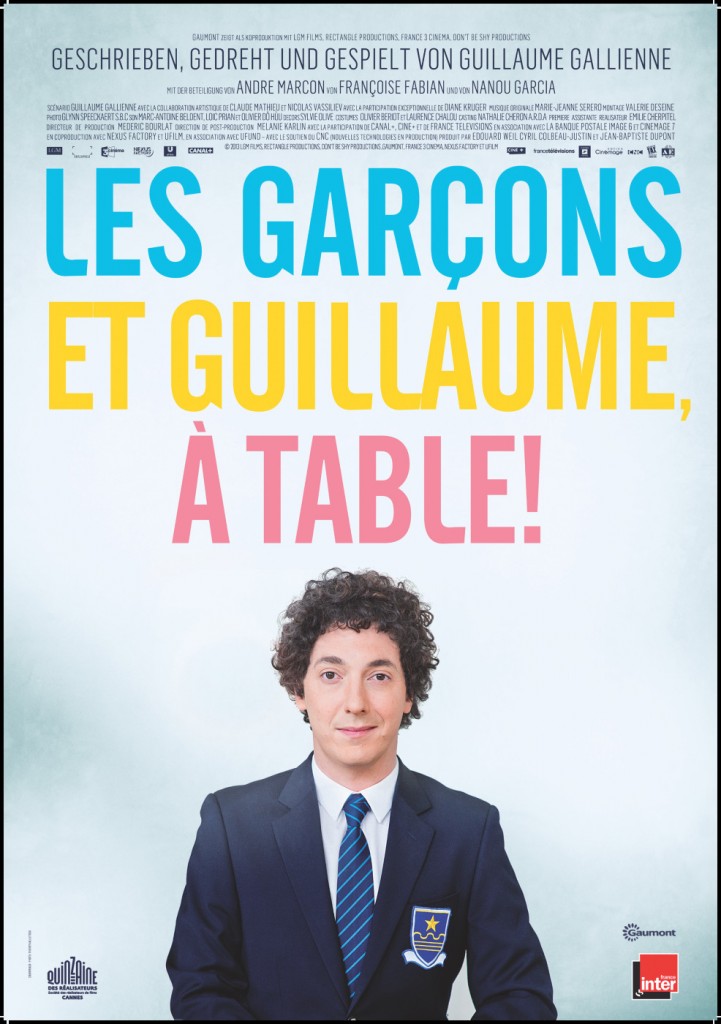 Synopsis :
In the green room of a theatre, William recalls memories from his adolescence, spent with a loving mother who is both elegant and vulgar. His effeminate manner led to everyone treating him like a girl, with his mother embodying this in the way she would call her children for meals: "William, boys, dinner's ready!"
His mother completely misunderstands his effeminate ways and his misadventures as a paying guest and the clothes he wears do little to lessen the ambiguity!
The film is an adaptation of Guillaume Gallienne's play which met with popular and critical success, winning the Moliere 2010 award for best Newcomer (Male).