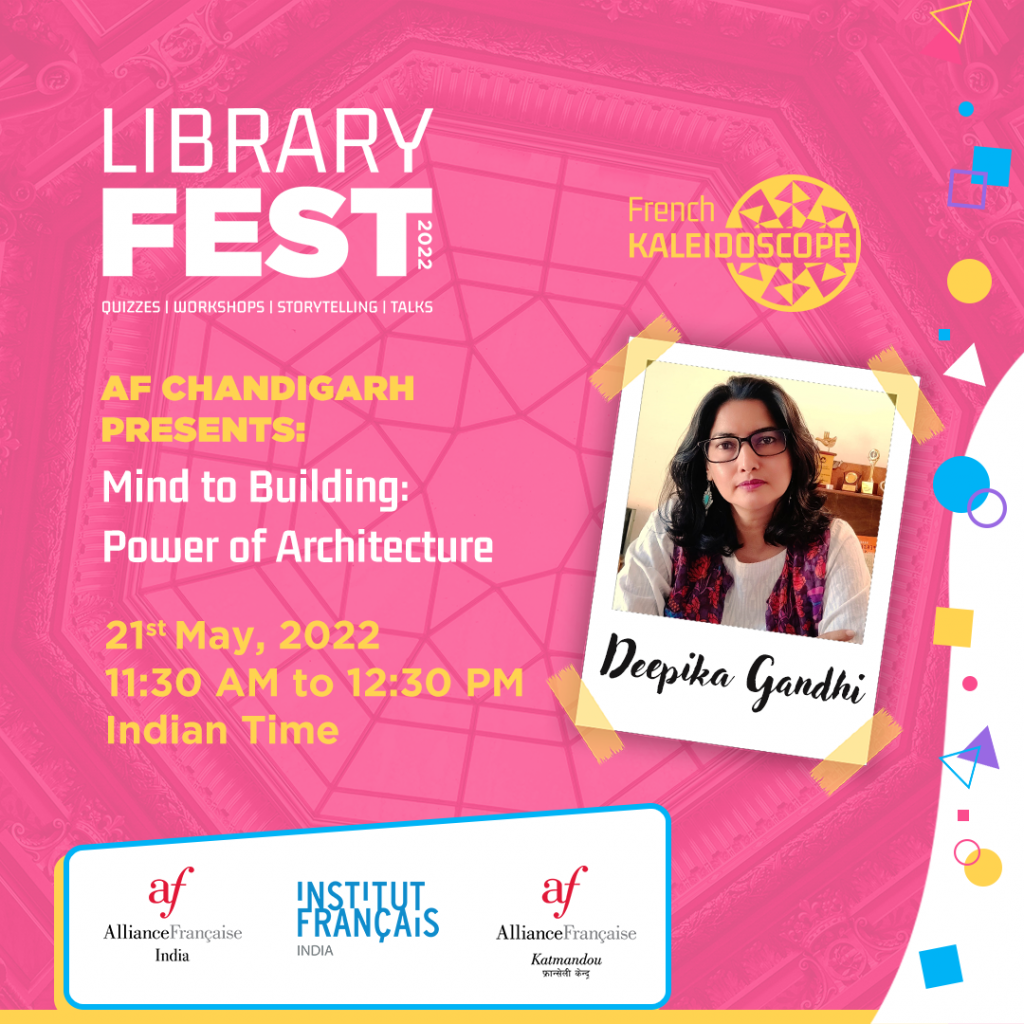 Have you ever Experience or read about Architecture in France and India. Can you expect an Architect turning your imaginations to reality. Do you want to learn or know about Architecture? If you are curious about the topic, let's join the second online session of the French Kaleidoscope 2022 series on May 21 (11:30 -12:30)
**Topic- Mind to Building-Power to Architecture**
This webinar is part of Library Fest which is the initiative of the librarians of the Alliance françaises in India and Kathmandu network and French Institute in India to promote French culture. On this occasion, we have the privilege of the presence of Ms Deepika Gandhi who is an Associate Professor in Chandigarh College of Architecture.
Event courtesy
Alliance Française Chandigarh
French Architecture | A talk by Deepika Gandhi | in English
Deepika Gandhi is an Associate Professor, at Chandigarh College of Architecture and was holding the charge of Director, Le Corbusier Centre, Chandigarh Architecture Museum, and Jeanneret Museum as well. She was a part of the team that prepared the Dossier for the transnational serial nomination for World Heritage for the Capitol Complex, Chandigarh, and has been actively working on the promotion of Chandigarh's heritage. She has co-authored the book "Sukhna, Sublime Lake of Chandigarh" and co-edited the book "Le Corbusier rediscovered-Chandigarh and beyond" besides creating booklets for heritage sensitization for schools in Chandigarh. She has supervised and completed the restoration of Jeanneret house (and curated the museum on Pierre Jeanneret), Le Corbusier Centre, and its Canteen block, and recently established the Sukhna Gallery the pump house at Sukhna Lake.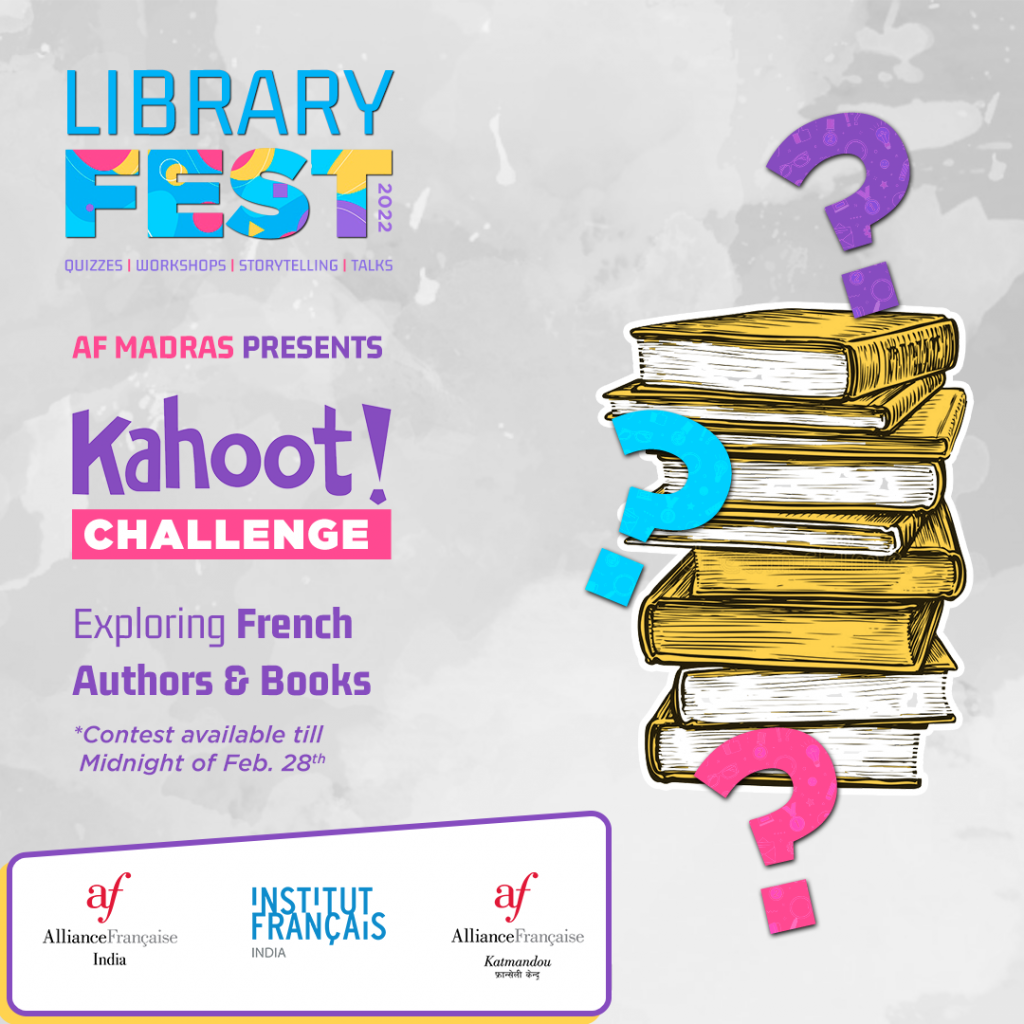 Bonjour, Vanakkam and Hello everyone
Ready, get set, Kahoot!
As a part of #LibraryFest2022, join the network of Alliances Françaises in India/Nepal and the French Institute in India for a fascinating and interesting Kahoot challenge on French authors and French books.
The following link opens till midnight of 28th February.
To Kahoot, click here
Game PIN: 08750535
Play tip: Include your city along with your nickname Example: ChennaiDhoni
Free and open to all | No registration required