Semaine de la Francophonie 2022, Alliance Française of Madras in collaboration with KMMC presents French Tenor concert by Françoise Neveu along with the pianist Gerardo Sanchez Lara
To all the music lovers out there, this program is for you!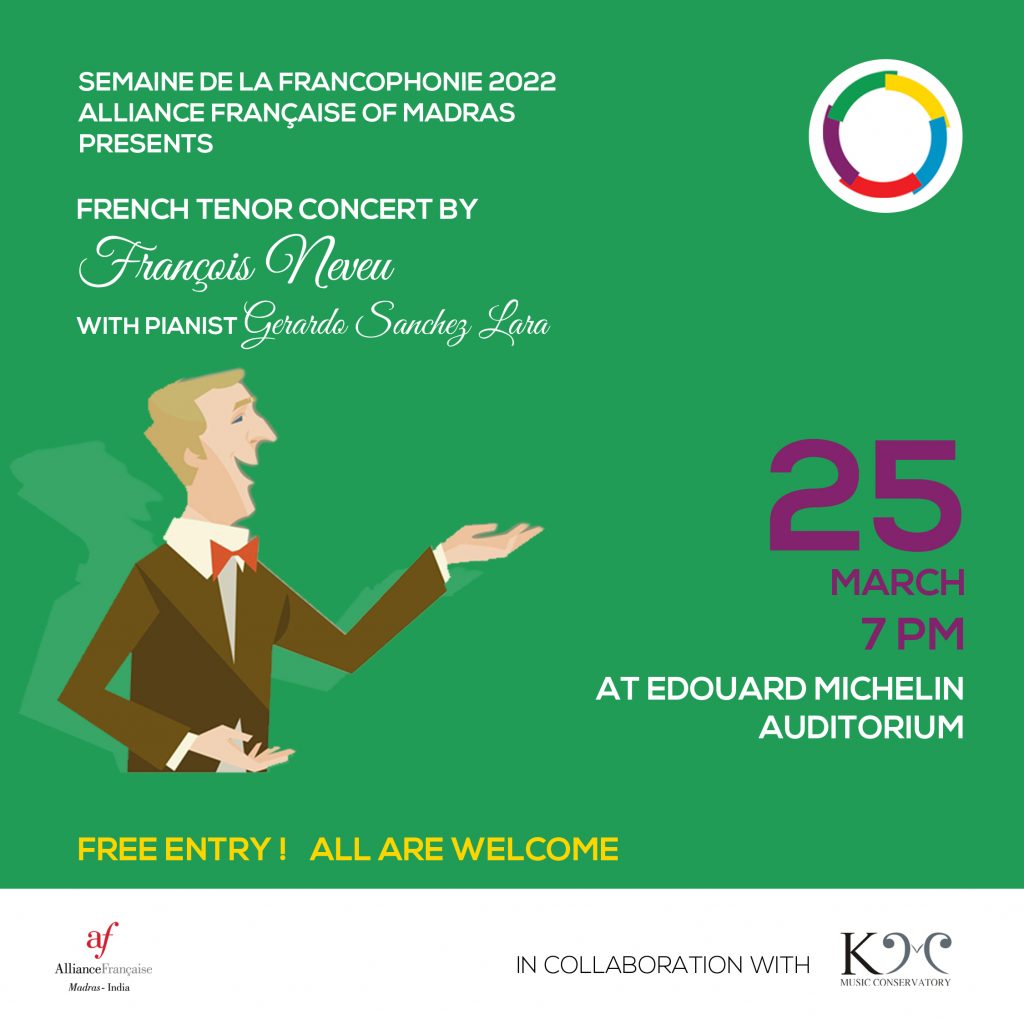 Programme:
Franz Schubert An die Musik
Franz Schubert Ständchen
Gabriel Fauré Les berceaux
Gabriel Fauré Après un rêve
Francesco Paulo Tosti Ideale
Henri Duparc Chanson triste
Henri Duparc L'invitation au voyage
Francis Poulenc Lune, belle lune
Giaccomo Puccini Nessun dorma
Louis Varney Gris ! Suis-je gris vraiment ?
Giaccomo Puccini E lucevan le stelle
Georges Bizet La fleur que tu m'avais jetée
Free entry! All are welcome!
First come first serve basis.
Covid-19 safety protocols are strictly followed.