Date/Time
Date(s) - 13/10/2017 - 22/10/2017
9:30 am - 6:00 pm
Location
Alliance Francaise of Madras
Categories
Alliance Française of Madras in association with Atout France and
with the support of Institut Français, Saint-Gobain as AFM Gold Sponsor &
L'agence Vu present a photo exhibition by Maia Flore.
Imagine France – A Fantastical Journey
Entry free and open to all!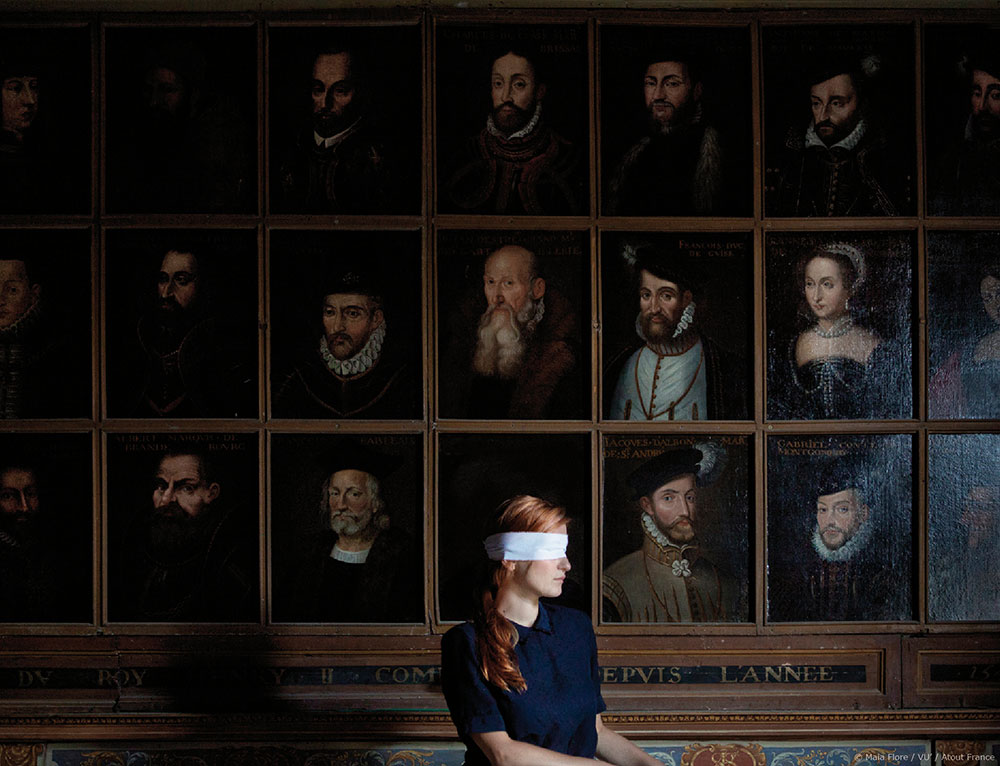 See the historic treasures of France in a completely modern light, through the eyes of photographer Maia Flore. In each of 25 patrimonial sites across France, she uncovers a moment of surprise and surrealism, bringing together past and present to the delight of all.
France and its cultural treasures offer an incredible playground for an artist as imaginative and elegantas Maia Flore. Her Sleep Elevation collection—images of beautiful young women suspended from clouds—made her an overnight star in the international art scene. Flore is part of a new generation but, even more interestingly, she belongs to the "new photography" digital generation, where images are constructed and captured in equal parts, where post-production (computer enhancement) contributes to the final result as much as the image in the shutter. As an artist who begins by scripting and storyboarding her photographs before slipping back behind the camera, this approach is one that fits Flore like a glove. The Royal Château d'Amboise – Maia Flore To give a fresh perspective on a country steeped in history, Flore transforms everyday scenes, being a bit of a magician herself. She completes this fantastic Tour de France in 66 days, leaping lithely from one end of the country to the other. Her lens reveals 25 living, grandiose, patrimonial sites: castles, museums, churches, grottoes, parks and woodlands… all of which become Flore's stage. "Having the keys to the castle," says Flore playfully, "gives you ideas." And she is, indeed, full of ideas. Through the beauty in visual play she creates in each of her photos, it is clear that Flore doesn't so much visit a place as "encounter" it. Each visual proposition is an experience, sometimes of the absurd, sometimes of playfulness or mystery, sometimes of light, nature, or adventure. In the end, a sense of freedom gives each of us – whether spectator or visitor—a burning desire to jump in and join this enchanted world. by Martine Ravache