Date/Time
Date(s) - 10/01/2014
3:30 pm - 4:30 pm
Location
IIT MADRAS
Categories
SAARANG FESTIVAL 2014
An open-air Musical Season
Origine Orients by ABAJI
A one-man band
OPEN TO ALL – FREE ENTRY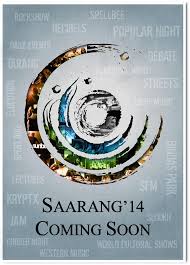 This year, the Alliance Française of Madras participates yet again in the Saarang Festival, the annual cultural festival of IIT Madras, the largest student-run non-profit festival in India. The soul of Saarang's vision is to cater to a broad spectrum of audiences with the cultural extravaganza it has in store. Over the years, the festival has orchestrated a series of global cultural exchanges. This year, the professional shows at Saarang aim to promise many more moments that kindle nostalgia and joy. As part of this, the World Culture Shows strive to exemplify a cultural showcase, tailored to accommodate variety in diversity.
About the artist

ABAJI began pla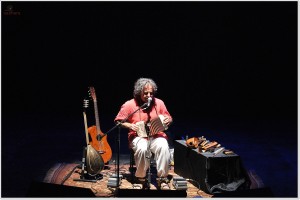 ying the guitar at the age of 11, followed by other instruments – from the clarinet to drums, from the 'oud to the bouzouki to flutes collected during his travels. Later, transforming instruments would allow him to bring together his musical passions: Indian, oriental music and the Blues. Always moving and always searching, his playing a guitar with a bow created a sensation at music festivals.
Abaji's musical encounters have taken him through 5 continents: from Zulus in Durban, South Africa to Indians in the North of Mexico, to Gnawas in Morocco and Qawwals in Lahore, Pakistan. The joy of playing music is to spread joy!
In 2009, the Lebanese from Paris, a singer who plays multiple instruments, decided to produce his fifth album – and to record all the songs in one single take, singing in all the five languages of his family: French, Arabic, Greek, Turkish and Armenian.
www.abaji.net
http://www.youtube.com/ABAJI