Alliance Française of Madras presents EPO – Jazz music concert with EXODUS under the
Madras Jazz festival 2022!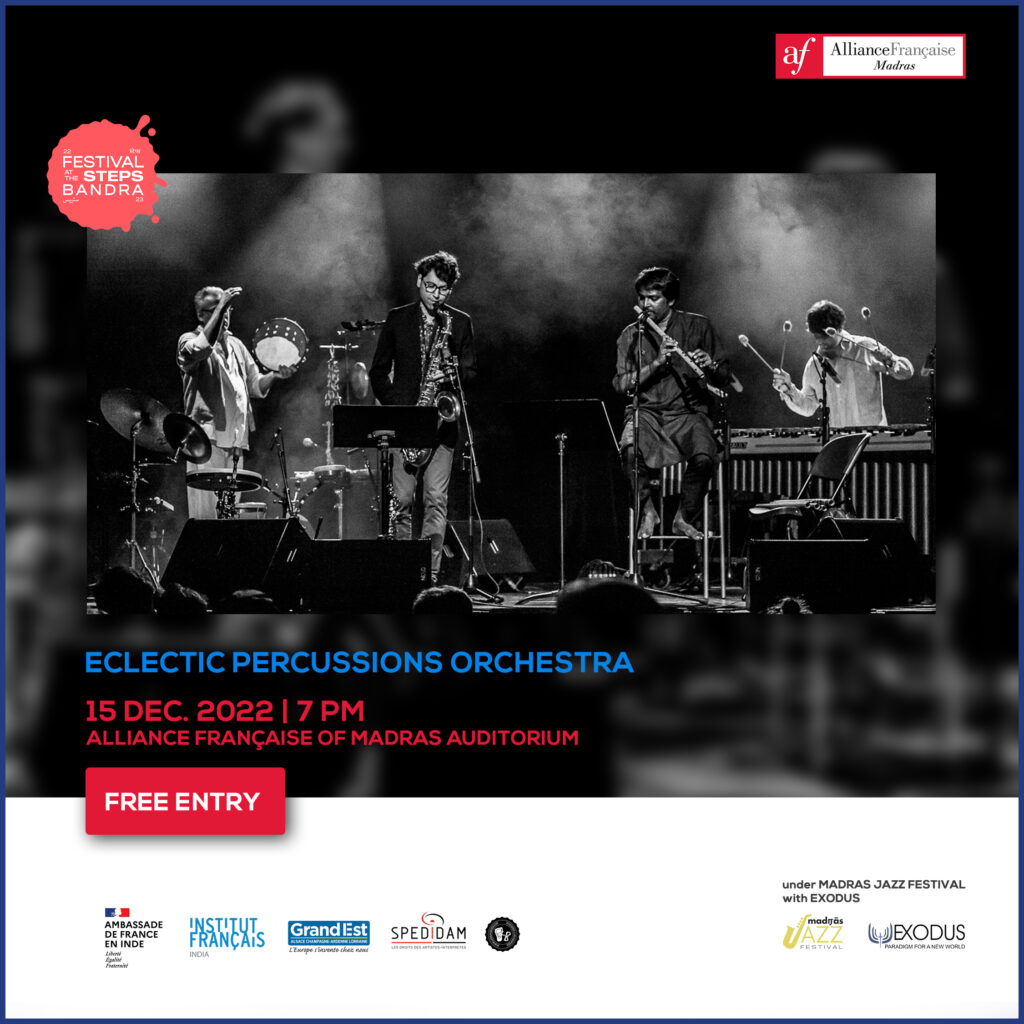 « The Long Journey » is an EPO Trio creation with Rishab Prasanna
EPO Trio is an instrumental ensemble where world music and Jazz "Ancient to the future" converged to use the terms dear to the Art Ensemble Of Chicago, and which correspond to us totally. It seemed natural to us to meet a millenary music like traditional Indian music as others had done before us (Charlie Mariano, Shakti, and more recently Zakir Hussain and Dave Holland…). The question was therefore to design a playground between these two universes. A world where these two approaches to improvisation could meet, complement each other, confront each other, telescope each other to build a kind of "third way". Then there was the meeting with Rishab Prasanna, who seemed to us to be one of the people capable of making this desire possible. But we still had to invent a framework, a case for this creation. It was then that the theme of travel, be it geographical or interior, personal or musical, became evident. An idea of a journey, of passage, but also of meeting oneself and the other. Of the Self within the other and of the other within the Self. This quartet will play new compositions based on this project and its instrumentation. We hope that it will make you want to help it come to be and blossom on the roads of the world.
Musicians :
Rishab Prasanna :  Bansûri flutes
Guy Constant : Percussions, Composition,  artistic direction
Nicolas Gégout : Saxs(ténor, alto, soprano), clarinettes (basse et sib) , flûte traversière, Composition
Yragaël Unfer : Claviers percussions, batterie, Composition
Free entry and open to all!
15 December 2022 | 7 pm | Alliance Française of Madras auditorium