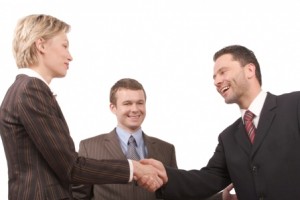 Our "Business French Certificate Course" is aimed at adults (students or working professionals) having already completed the level 3 (B1) and want to master the French language (both oral and written) especially with regard to everyday situations in the world of business.
This prepares you for the "DFP Affaires B2" exam issued and certified by the Chambre de Commerce et d'Industrie de Paris (CCI Paris Île-de-France) and organised at the Alliance Française of Madras.
Themes include:
– Work contract
– Worker's rights
– A work meeting
– Market analysis
– Customer service
– Settling an invoice
– etc.
Weekly frequency: 2 x 3hrs
Total number of hours: 102hrs
Number of weeks: 17
Minimum level required: Level 3 completed (B1) – Free admission test can be taken on demand.
Number of students per batch (minimum-maximum): 10 – 15
Timing & Fees: Check our Course details