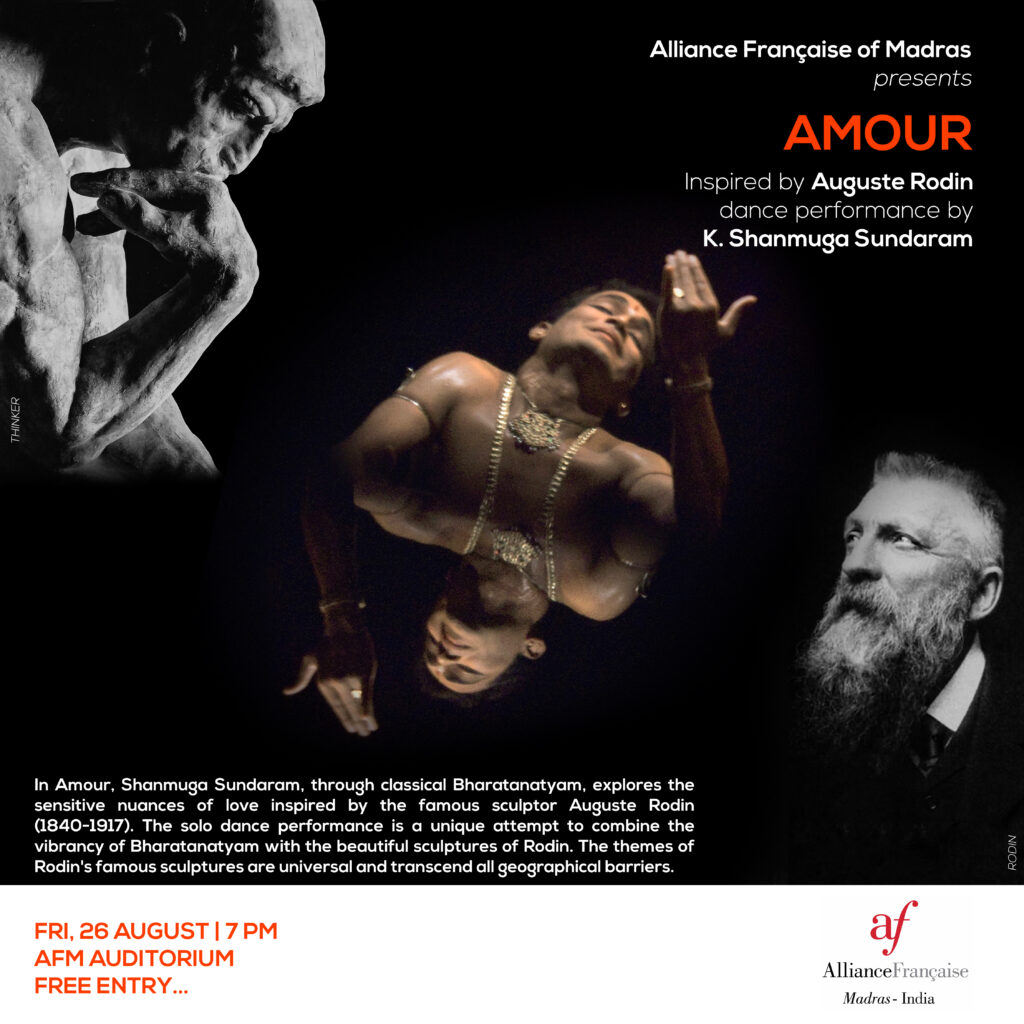 Amour
An Ode to French Sculptor and Painter Auguste Rodin
Solo Bharatanatyam Performance by Shanmuga Sundaram
In Amour, Shanmuga Sundaram, through classical Bharatanatyam, explores the sensitive nuances of love inspired by the famous sculptor Auguste Rodin (1840-1917). The solo dance performance is a unique attempt to combine the vibrancy of Bharatanatyam with the beautiful sculptures of Rodin. The themes of Rodin's famous sculptures are universal and transcend all geographical barriers. Amour explores the sensitive nuances of love inspired by Rodin. One of Rodin's well-known sculptures, The Kiss, evokes a perfect blend of eroticism and idealism to create one of the great images of physical love. The source of inspiration for the sculpture was Dante's Divine Comedy.
Our hearts got locked and we could not leave each other.
We became in love, lived love and died in love
—Dante's Divine Comedy—
Shanmuga Sundaram is an eminent classical dancer and choreographer. He performs extensively in India and abroad. For his contribution to Bharatanatyam, Shanmuga has received numerous awards and titles. He is the artistic director of—Sarasalaya—a dance production house based in Chennai, India.
Program on 26th August 2022
Time: 7 pm
Venue: Alliance Française of Madras
Entry: Free