ONLINE COURSE DETAILS
FRENCH ONLINE CLASSES, HURRY UP AND REGISTER!
Discover our offer of 100% online class – Highly Professional Teachers – Mix of activities, on line and off line – Support of the "Mon Alliance-Apolearn" platform – Group class with peers on video – Continuous evaluation of progress – Cultural activities and online Library.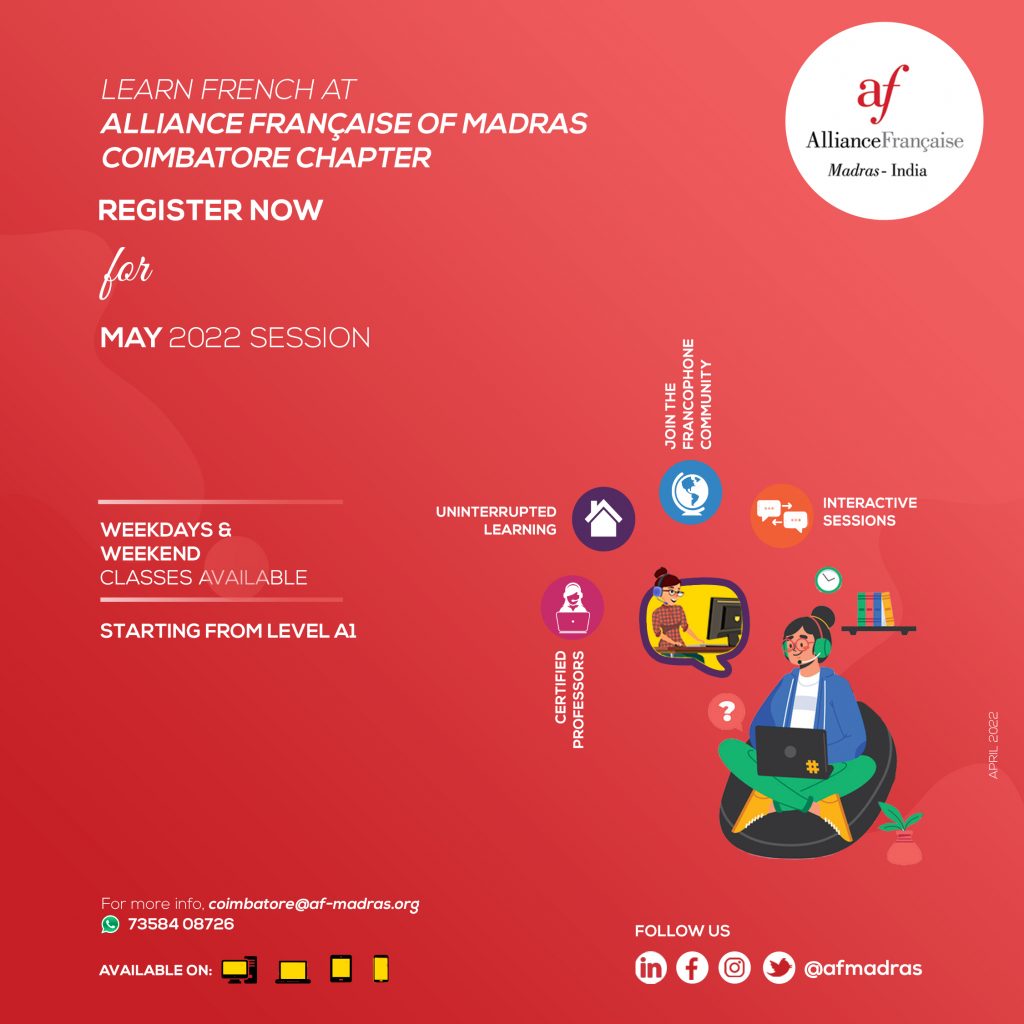 Alliance Française of Madras Coimbatore chapter offers French online classes for your convenience.
Contact Mr. Omer Farook on WhatsApp +91 73584 08726 or email to [email protected] for course details.
For May month course details, Click here
Testimonies of AFM-CBE students
May 2021 weekend class | B1 level
"The students were really motivated, enthusiastic and did team work. They enjoyed all the activities and participated actively in all the classes." – Joshita Sharon