Discover French and Francophone culture at the AF Madras –  Médiatheque.
Discover new French regions.
Play board games to improve your French.
Watch French TV channels such as TV5 Monde and France 24.
Play French PlayStation video games.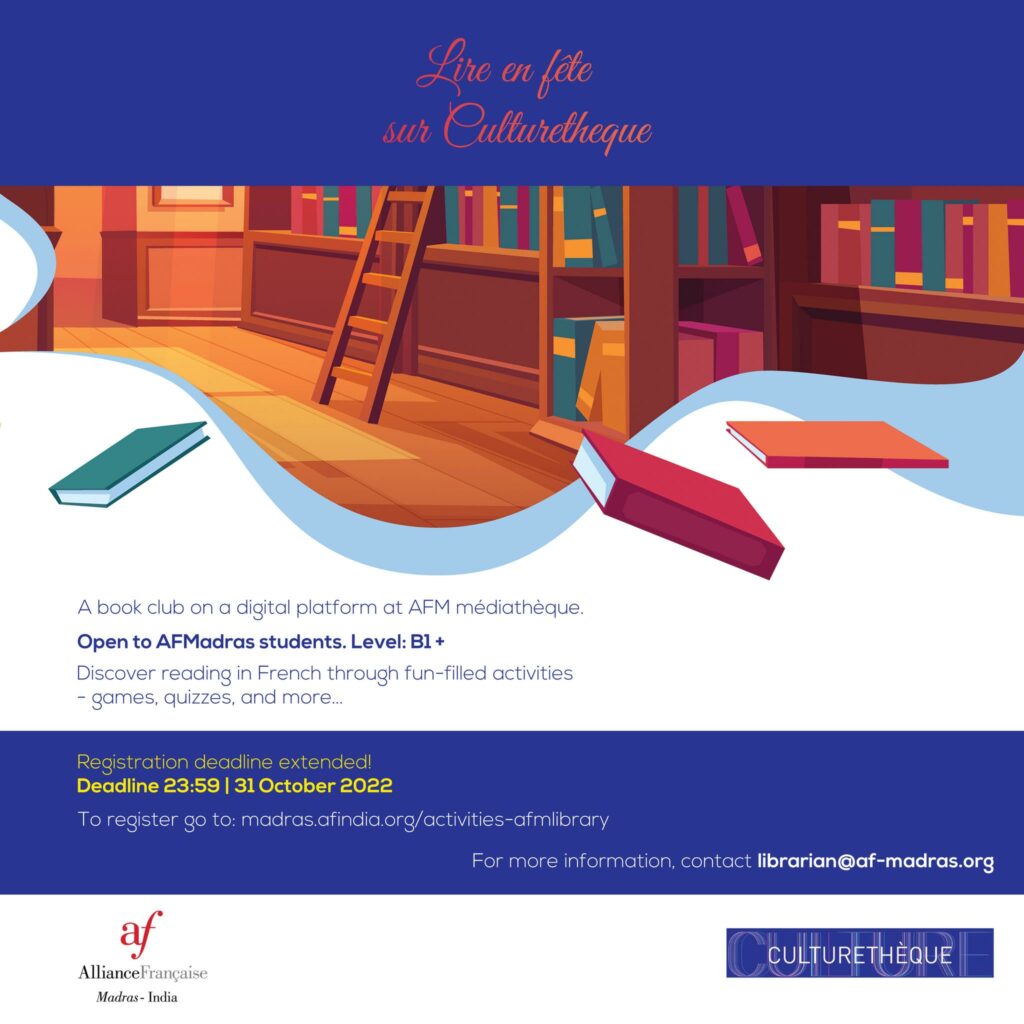 Deadline extended: 23:59 | 31 October 2022 as per the request from our students…
Lire en fête sur Culturetheque. A book club on a digital platform at AFM médiathèque.
Open to AFMadras students. Level: B1 +
Discover reading in French through fun-filled activities – games, quizzes, and more…
To register, click here